Large Animal Chiropractic*
Horses and Cattle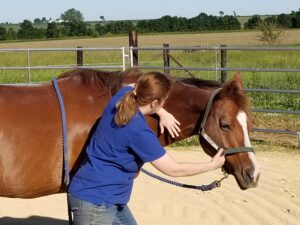 Informed Consent Form for first visit (required)
Veterinary Referral Form for first visit (required)
Initial exam includes: saddle fitting analysis, hoof analysis, chiropractic exam, and adjustment
Adjusting upon subsequent visits only include a chiropractic exam
space

space

Small Animal Chiropractic*
Dogs, Cats, Miniature Horses, Goats, Swine, Reptiles, Birds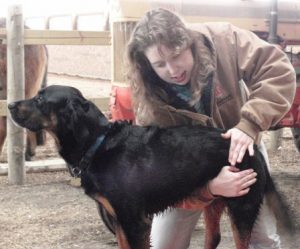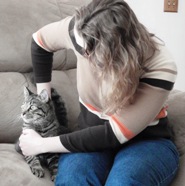 Informed Consent Form for first visit (required)
Veterinary Referral Form for first visit (required)
Initial Exam included in 1st visit
Spacspacee
spacespace
Saddle Fitting Analysis*
– unbiased knowledge showing how your current saddle fits, teaching you how to find a saddle that fits when needed, and/or evaluating trial saddles for you and your horse.  (No saddles are brought, offered for sale, or sold at the fitting.)
space
* Trip charges apply beyond a 50 mile radius of Monroe Center, IL
There is a $1 trip charge for every extra mile beyond 50 miles.
Beyond 75 miles price and consideration may vary
(trip charges are subject to change without notice)
Cities in Illinois Dr. Bonnie currently travels to within a 50 mile radius of Monroe Center, IL are Rockford, West Chicago, St. Charles, Sugar Grove, Big Rock, DeKalb, Shabbona, Freeport, Lanark,  Dixon, Rockton, Roscoe, Beloit, Delavan, WI, Lake Geneva, WI, Broadhead, WI and Monroe, WI
space
space
Equestrian Sports Chiropratic (temporarily unavailable)
eQuST

(Equine Simulator Technique)sm
– Equestrian sports chiropractic helps horseback riders improve their communication, performance, and enjoyment when horseback riding.  eQuST offers another edge to gain maximum performance in any equestrian discipline.  Bonnie Harder D.C. uses a horse riding simulator to analyze the regions of your spine and body that need treatment to improve, balance, stability, and/or symmetry.  She utilizes chiropractic, massage, and physiotherapy to devise an individualized treatment for each patient.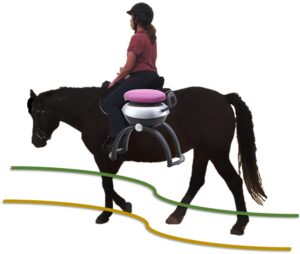 space
space
Personal Wellness Chiropractic (temporarily unavailable)
– The animal's owner deserves a healthy spine and joints too.